Engaging KS2 books to read for World Book Day
To celebrate World Book Day's 25th anniversary, we've shared our favourite upper KS2 stories, perfect for the classroom or to read at home. Plus, you can download our free & fun World Book Day pack here to boost creativity and spark the magic of reading here: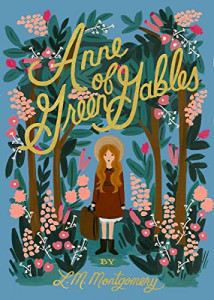 1.Anne of Green Gables-L.M Montgomery
"People laugh at me because I use big words. But if you have big ideas, you have to use big words to express them, haven't you?"
Lucy M. Montgomery's Anne of Green Gables is a magical book perfect to help boost older KS2 reader's literacy confidence. Set on Prince Edward Island in the early 1900s, it is a coming of age story recounting the adventures of Anne Shirley, a young orphan with a large imagination. L.M Montgomery actually based parts of the story based off her own experiences growing up in rural 19th century Canada. More than a century later, Anne Shirley remains an enduring & inspirational figure for countless young readers.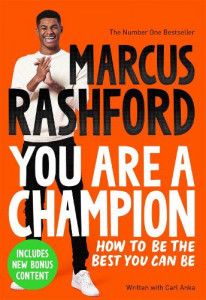 2. You are a Champion- Marcus Rashford
"Be comfortable with who you are – you can't be a champion until you're happy being you!"
For an up-to-date nonfiction book, look to the always inspiring Marcus Rashford's motivating You are a Champion: How to Be the Best You can Be, cowritten with Carl Anka. Before he became a famous Manchester United player, Marcus was a young kid grappling with a childhood impacted by poverty. In his literary debut, You are a Champion is a positive and inspiring guide for life for young children, complete with motivational tips. KS2 pupils can learn more about Marcus Rashford with our formative non-fiction reading text.
3. Matilda- Roald Dahl
"All the reading she had done had given her a view of life that they had never seen."
One of our favourite children's books, Matilda has stood the test of time. Full of magic and mischief, children will love witnessing Matilda pit her strength, courage and cool intelligence against the nasty and spiteful adults in her life, and ultimately coming out on top. Complete with Quentin Blake's charming illustrations, Matilda is one of those remarkable books that conveys important life lessons to children and adults.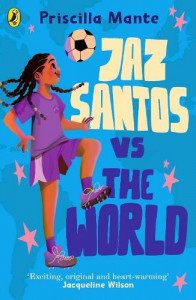 4. The Dream Team: Jaz Santos vs. the World- Priscilla Mante
"I wished I could brighten the thickening darkness that was swallowing up my family."
Jaz Santos vs. the World is the first in a new series about a girl who gathers an unlikely group of friends together to make their own girls football team. Covering themes of family, friendship and feminism, this is an empowering reader for every upper KS2 reader. Jaz Santos longs to be a professional footballer, but faces challenges on pursuing her dream. Faced with family difficulties, Jaz decides that winning the local football tournament is the solution. The only problem, getting together an all-girl team when the boys get all the football equipment…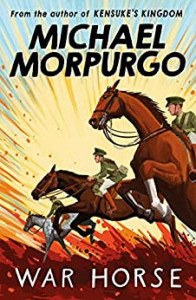 5. War Horse- Michael Morpurgo
"This one isn't just any old horse. There's a nobility in his eye, a regal serenity about him. Does he not personify all that men try to be and never can be?"
From the award-winning children's author Michael Morpurgo, War Horse is a challenging but incredibly meaningful read for children. Told from the point of view of Joey, War Horse recounts his journey as a horse working for the British army in WW1 France, and the attempts of his owner to bring him safely home. This book is unique, as the complicated history of the First World War is conveyed to pupils sensitively without reducing the impact of it's message. War Horse has since been adapted into a successful play and subsequent film adaption.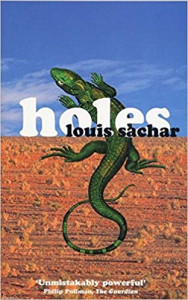 6. Holes- Louis Sachar
"It was all because of his no-good-dirty-rotten-pig-stealing great-great-grandfather!"
Witty, poignant and at times heart-breaking, Louis Sachar's searing story is set in the Camp Green Lake juvenile detention centre. Stanley Yelnats is there for a crime he didn't commit, and is tasked to dig holes in the scorching desert alongside the other residents. But what could be buried under a dried up lake? A recommended read for mature readers, Holes is humorous, poignant and deeply impactful.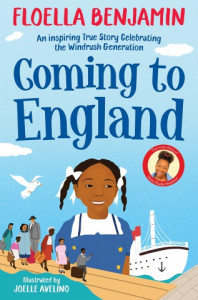 7. Coming to England- Floella Benjamin
"It has been rewarding for me to know that telling my story in Coming to England has, in some small way, helped people to find their identity, to discover where they came from and to feel proud of themselves,"
Coming to England is a story about the triumph of hope, love, and determination, about the inspiring true tale of Baroness Floella Benjamin. Whilst a picture book, Coming to England is recommended for 9-11 years old. Readers learn about Floella Benjamin's life, from her birth in late 1940s Trinidad, to her move to 1960s Britain as part of the Windrush generation. What makes this book unique is the conveying of a key part but often overlooked part of Great Britain's history. Moreover, it highlights the importance of celebrating diversity and welcoming new people into the community. It is an inspirational read for children who may have had similar experiences and is ideal to encourage compassion and tolerance in young people.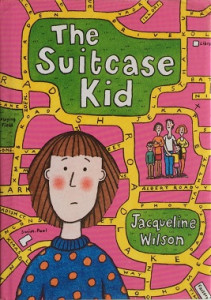 8. The Suitcase Kid- Jacqueline Wilson
"When my parents split up they didn't know what to do with me. My family always lived at Mulberry Cottage. But now, Mum lives with Bill the Baboon and his three kids. Dad lives with Carrie and her twins. And where do I live? I live out of a suitcase."
An older Jacqueline Wilson book, The Suitcase Kid is about Andy and her struggles with dealing with her parent's divorce . A sadly universal experience for many young children, Jacqueline Wilson conveys these themes with understanding and familiarity. As Andy is unable to choose whether to live with Mum or Dad, she becomes the titular Suitcase Kid, worsened by the dynamics of her new step families. This can be an incredibly impactful classroom read, or to read alone.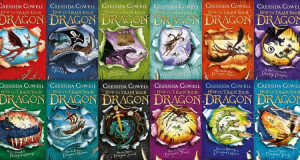 9. How to Train Your Dragon- Cressida Cowell
"Being frightened is not the same as being a coward."
Hiccup Horrendous Haddock III, the quiet and thoughtful son of the Chief of the Hairy Hooligans, tries to pass the important initiation test of his Viking clan by catching and training a dragon. Can Hiccup do it without being torn limb from limb?  Young readers will love Cressida Cowell's sharp wit and humour, and will be keen to follow Hiccup's adventures through the rest of the books in this hugely popular series.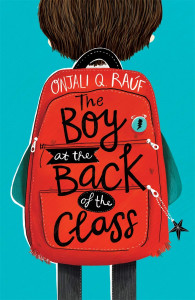 10. The Boy at the Back of the Class- Onjali Rauf
"The entire world is full of hearts searching for a place to call home. But refugees are different, because they don't just look for a home. They look for peace too. And because of that, they possess the most special hearts anyone could ever have."
The debut story by Onjali Rauf, The Boy at the Back of the Class a child's perspective on the refugee crisis, highlighting the importance of friendship and kindness in a world that doesn't always make sense. Complete with beautiful illustrations, the story is simplified to be accessible for young readers, but the complexity is not lost in translation. Four classmates have a massive impact on the life of Ahmet, a boy that comes to their school as a refugee from Syria. It's an inspiring tale that will help children be the best they can be and realise the power of kindness.
Although World Book Day comes but once a year, we've got you covered with our fun (and most importantly FREE) World Book Day Activity Pack, complete with five+ fantastical printable worksheets.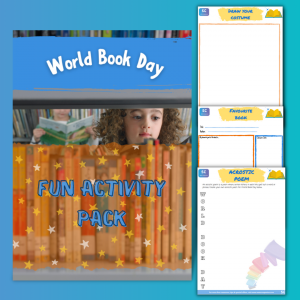 Make sure to download your World Book Day Pack here, and be sure to visit our other resources for more fun as well.
Our team is available throughout the week for free in-depth demos of the platform.  Click here to book your free place today, and discover how SATs Companion can transform your teaching.
We hope SATs Companion helps strengthen your class's progress through all stages of KS2.
Want to find out more about how SATs Companion can help get your school prepared for the 2022 SATs and beyond? Click the green icon to contact our team with any questions or try here to book your free in-depth demo.