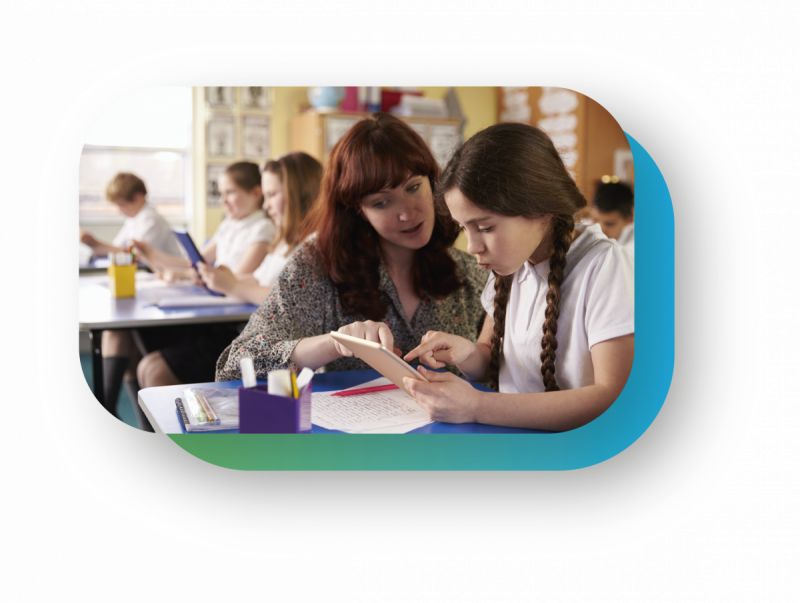 Help Your Year 5 Pupils Catch Up
SATs Companion supports schools in class and remotely with catch up and intervention by closing gaps in understanding. Our all-in-one online platform personalises learning to every individual pupils needs. Provide tailored and targeted intervention in Maths, GPS and Reading for Year 5 and Year 6.
SATs Companion meets the EEF guidelines and can be used to support great teaching in your school.

Here are some ways to use SATs Companion for Your School Catch Up Plan…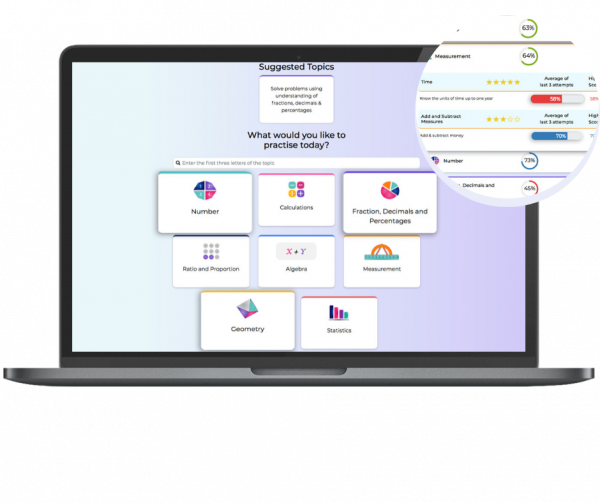 Address Loss of Learning and Plug Gaps
Access a unique question bank with over 30,000 Maths, SPaG and Reading questions with content from Year 3 to Year 6. Consolidate key topics missed and address loss of learning in class or remotely.
SATs Companion's time-saving reporting tool will reduce workload with instant marking and feedback to identify gaps in understanding on all task and tests completed.
Provide Intervention and Raise Year 5

KS2 Att

ainme

nt
Receive powerful data insights on individual pupil, groups or class learning gaps and provide intervention effectively. SATs Companion supports teachers in identifying common misconceptions to help Year 5 pupils catch up on any loss of learning fill the gaps quickly. From snapshots reports to in-depth class overviews, keep up to date and see how every Year 5 pupil is doing for each topic.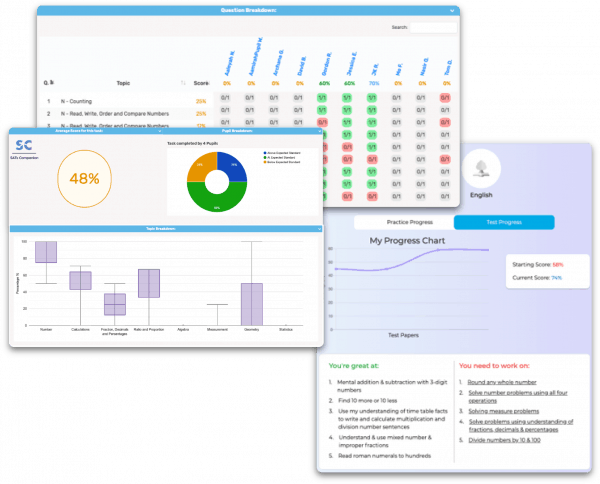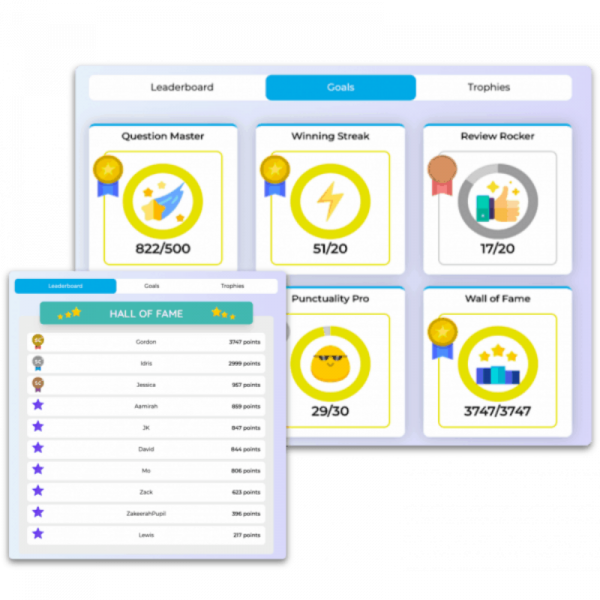 Reduce Catch Up Anxiety and Boost Confidence
SATs Companion is designed to develop pupil confidence for Upper KS2 Pupils. We understand it is a challenging time for pupils keeping up with learning. With our personalised rewards features and goals to work towards,, SATs Companion will keep pupils motivated throughout the academic year.
With regular practice and a fun and engaging platform, watch your pupils grow in confidence and fluency.
GO
LIVE
– Realtime Feedback Tool
GoLive is our real time feedback tool which can be used to support pupils with curriculum recovery. Access 30,000 questions and get live feedback to check in with your pupils' understanding. Identify gaps and clear up misconceptions with GoLive.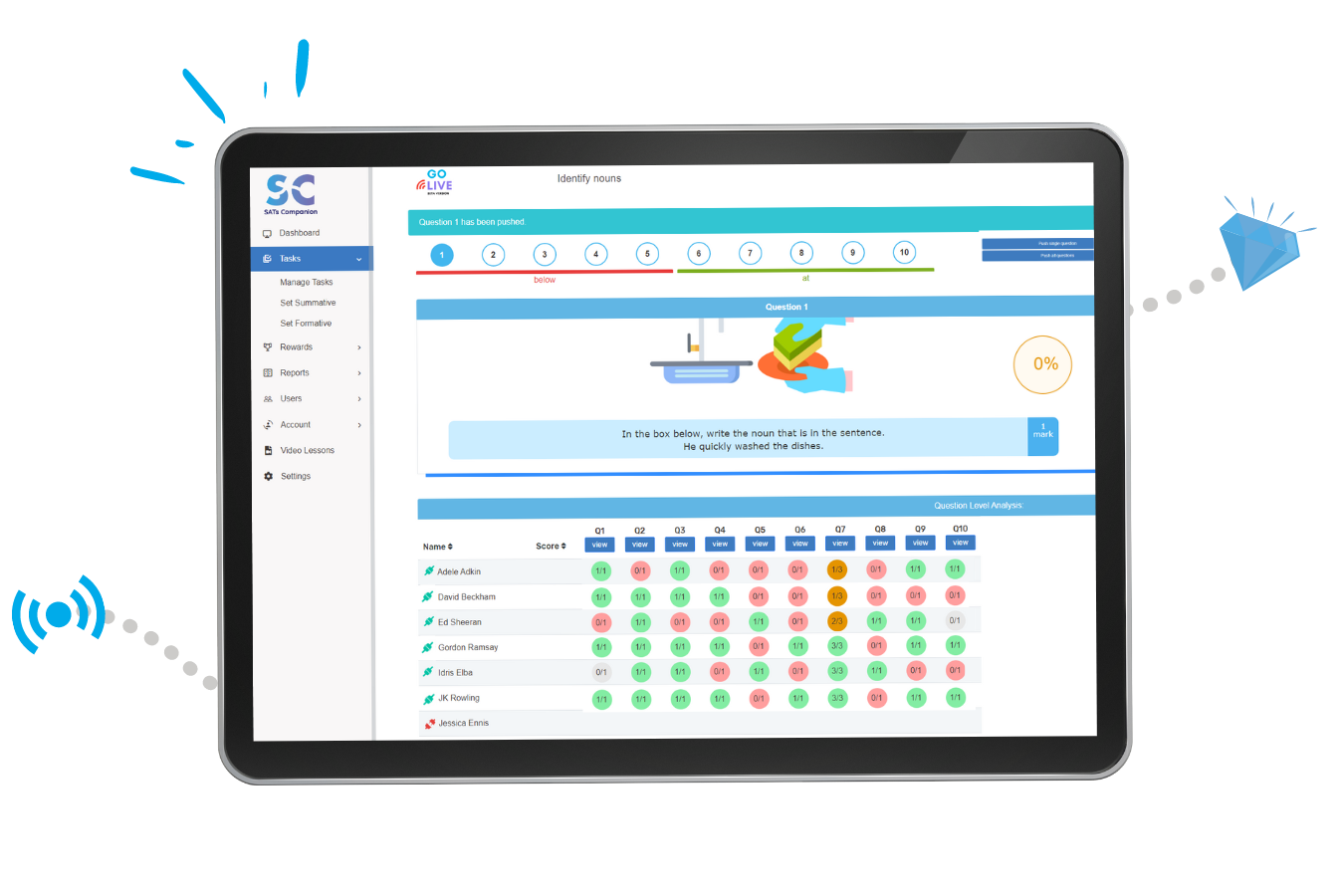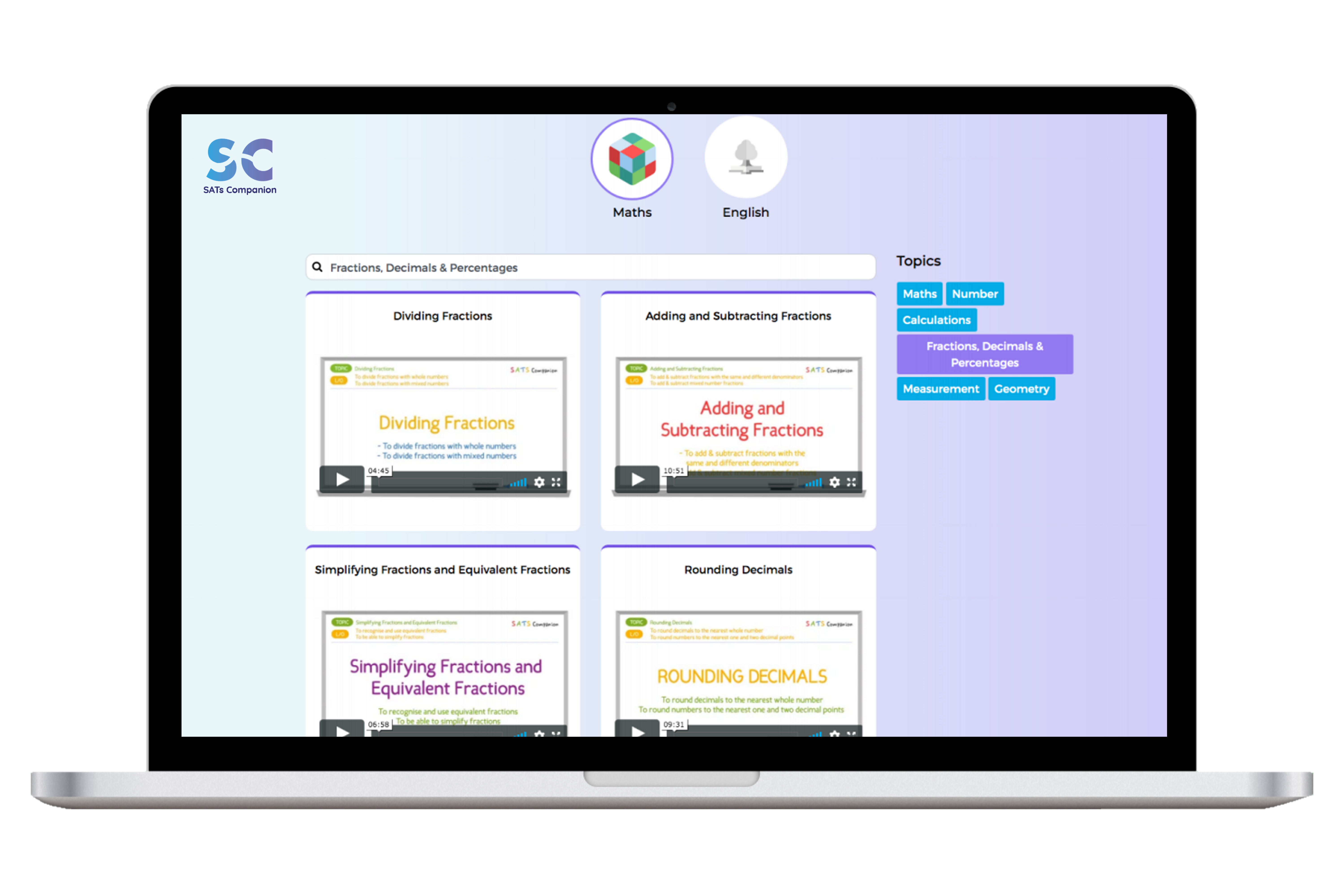 Access our bank of 50 plus animated video lessons, covering key topics in KS2 Maths and English. Assign your pupils videos to watch as part of a task or homework. All videos are structured just like a real lesson, helping to build understanding and support with catch-up learning.
Why Schools Choose SATs Companion ?

Great tool for assisting SATS preparation. Good features..easy to follow short videos to help with topics,  timed tests, immediate answers, certificates for rewarding performance, etc.
I really enjoyed Sats Companion but I feel extremely sad that I am not going to use it anymore! Thank you Sats Companion; you helped me so much that my SATs was really easy.
Excellent educational product. A fantastic SATs preparation resource for my daughter. It has really helped her confidence and she really likes the videos.