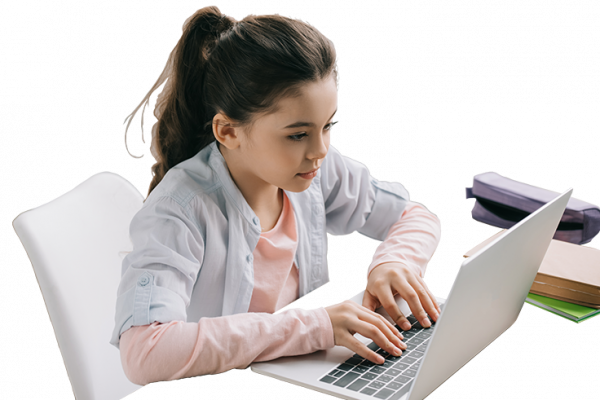 Help your child build confidence in English and Maths
Everything you need to support your child with SPAG, Maths, Reading in Year 5 and Year 6. Boost confidence and accelerate progress. Short and regular practice on SATs Companion will build your child's understanding across all topics helping them succeed.
Online Practice Questions & Test Papers for Year 5 and Year 6
Access 30,000+ questions all in line with the KS2 UK curriculum, along with help guides to support your child on every topic in Maths and SPaG and Science. Check your child's understanding with 10 complete Maths & English practice papers.
SATs Companion will support your child to build confidence and familiarity and help build up their understanding in Year 5 and Year 6.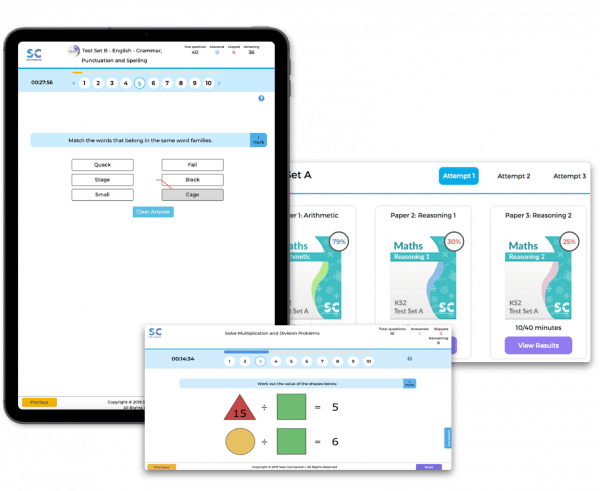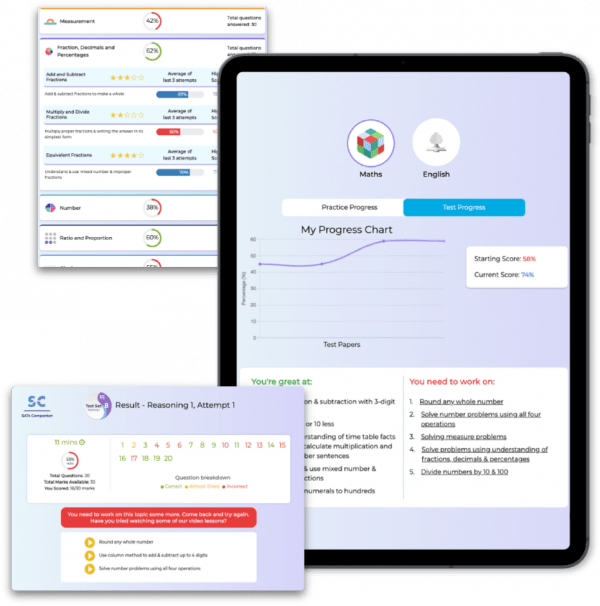 Instant Feedback on Maths, Reading, SPAG and Science Questions
With SATs Companion, you can check in with your child's progress at any time. Each question is instantly marked which means immediate feedback.
SATs Companion works like a personalised tutor, recommending specific topics to focus on. Short and regular practice, will increase confidence and improve results. Last year children who used SATs Companion accelerated their progress up to 30%.
SATs Companion's personalised reward tool will motivate and encourage your child to achieve their potential. With goals to work towards and trophies to recognise progress, watch their confidence grow.
Access instant results and see the areas they are doing well in, and the topics they need to work on. SATs Companion will support your child to increase in confidence, become an independent learner and get secondary ready.
Access a bank of animated video lessons specifically created for Year 5 and Year 6 pupils in Maths and English.
Help your child develop their understanding with 80+ video lessons on all the key topics, available at any time. All videos are structured just like a real lesson and help to build understanding.