How to keep summer catch-up going
Every teacher talks about the summer learning dip, but what exactly is the summer learning dip?
Very simply, the summer learning dip, otherwise known as the summer slide, is the decline in learning during the summer holidays when children are away from the classroom. Keeping your child engaged & motivated can be tricky, but our simple tips can help you keep the summer catch-up going until September.
1. Explore digital games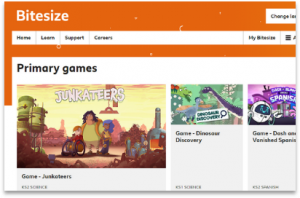 Summer is a time for fun for kids, and what's more fun than a skills-boosting computer game? Online games are incredible to help continue your child's learning beyond term-time, helping to improve concentration & logic skills. It's a good starting point for constructive screen-time, as leisure and learning are incorporated together. Try visiting BBC Bitesize for activities suitable for children entering KS2 or moving into secondary school. Or, printable activity sheets & packs are perfect for offline practice away from the computer. In fact, why not get started with SATs Companion's free Summer Fun Activity Pack, available to download here.
2. Pick a book and get reading together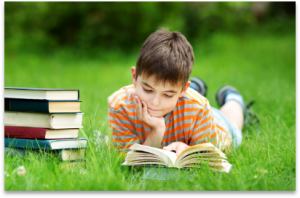 Getting your child to read just one book in the summer holidays can make all the difference come September. Reading is the easiest way to help develop literacy abilities and learn about real-world topics in a structured way. The Summer Reading Challenge is fun and can help encourage even the pickiest of readers to learn a new story, and can be accessed online or in your local library. In fact, picking out a book to read together can positively impact your child's relationship to reading. Fiction books are ideal for creativity & imagination days, or non-fiction texts can be tailored to your child's interests.
3. Reflect using a summer project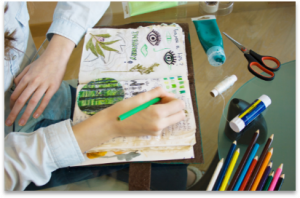 Following another school year unlike any other, it can be hard for your child to see how far they've come. Try encouraging your child to reflect & look back on the past year. For example, ask them to make a 'Summer Memories' project, to help engage their creativity, writing, and fine motor skills, wonderful for a refresh & reset before entering a new school year. Your child can pick and choose which materials to use, personalising it to their experience. Good mediums to suggest could be a collage, journal, scrapbook, even a LEGO or play-dough model. 
4. Talk about wellbeing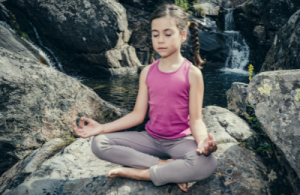 The end of summer can be a little nerve-wracking for kids with a new class, new teacher and new year. But it's important to acknowledge not ignore these stresses. Helping your child recognise key feelings puts them on their best foot forward. Mindfulness & grounding exercises will support your child in slowing down and help improve self-awareness, emotional resilience and regulation. Try starting with these simple wellbeing techniques and incorporate them into your child's daily routine. This will help to create a strong emotional foundation to help get them through the first few days back at school.
5. Use videos to keep up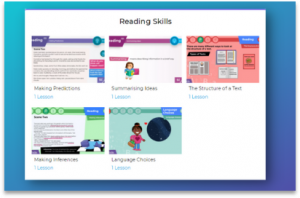 In place of face-face lessons, SATs Companion's engaging digital video lessons are perfect for summer enrichment. Aligned with the National Curriculum, your child can work independently focusing on building key skills across all Maths & English topics. Doing 10-20 minutes of practice during each session will avoid an informational overload, allowing your child to keep up consciously.
We hope these tips help refresh & brighten up your child's summer catch-up.
To help you get started, we recommend downloading our fun KS2 Activity Pack perfect for your child to complete at home during the summer holidays.
Want to find out more about how SATs Companion can help improve your child's learning? Click on the blue icon to contact our team with any questions or try here to get started with your 14-day free trial today.