How to use SATs Companion to boost pupil spelling and grammar skills
With the 2022 SATs only a few months away, we know preparing pupils to their best is crucial. Strong spelling & grammar, or SpaG, make up one of the key building blocks of understanding KS2+ topics. Here are a few recommendations for how SATs Companion can help get your class up to speed with SpaG in time for 2022 SATs.
1. Spell along with engaging video lessons
To get started, SATs Companion's accessible video lessons covering spelling and grammar are easy to follow across every spelling ability. Perfect for supporting learning alongside our SpaG question sets,  you can utilise the spelling videos in a multitude of ways:
Reinforcing key spelling words as a class
Independent revision/at-home practice
Topic-based homework
Catch-up & intervention for unconfident spellers
2. Learn on-the-go with our SpaG resources
Created by teachers for teachers, our visually engaging and classic SpaG Placemat is perfect for solo, paired or group practice for right at the desk. The placemat is KS2-friendly for engaging offline skills boosting this school year, and comes fully recommended by parents & teachers. We recommend laminating the placemat so that pupils can write directly on the placemat, or for teachers to add key topic words (This can also be done before printing the SpaG Placemat as well). Also, our spelling match cards are essential for helping pupils build up visual connections with key spelling terms. All of our Spag items can be used in-conjunction with each other. Click here to purchase for your class now.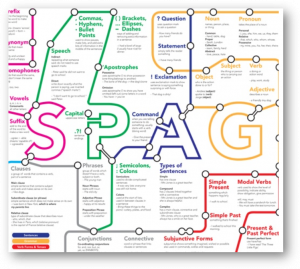 3. Highlight spelling progression
'One of our newest features, SATs Companion's end of topic spelling tests gives you a/the complete profile of your pupil's SpaG progress without adding to your workload. Provide instant assessment on an individual topic level, aligned to every SpaG topic.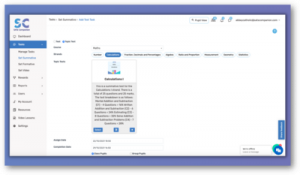 Additionally, one of the great things about the topic tests is how flexible and adaptable they are for a multitude of teaching & learning needs:
End of topic/unit tests
Scheduled check-in for pupil progress
SATs and primary assessment preparation
Establishing a topic-based baseline 
4. Utilising free educational resources
Focusing on core SpaG concepts, pupils can work independently either as classwork or homework and hopefully become more familiar with key GPS topics.
Click here to download one of our free KS2 SpaG Packs 
Our team is available throughout the week for free in-depth demos of the platform.  Click here to book your free place today, and discover how SATs Companion can transform your teaching.
We hope SATs Companion helps strengthen your class's progress through all stages of KS2.
Want to find out more about how SATs Companion can help get your school prepared for the 2022 SATs and beyond? Click the green icon to contact our team with any questions or try here to book your free in-depth demo.