8 Activities to try with your Class this Ramadan
Are you wondering how to cater to your students this Ramadan? It is a time of spiritual cleansing from March Wednesday 22nd, 2023, to Friday, April 21, 2023, and an important month in the Islamic Calendar. Across the UK, Muslim adults and children will begin preparation for Sawm (or fasting).
What is Ramadan? Why is it celebrated? 
During Ramadan, Muslims fast from sunrise to sunset. They don't eat or drink anything during this time. It is celebrated and used as an opportunity to get closer to God, show discipline and help those in need. After Ramadan, there is a celebration called Eid al-Fitr in which Muslims come together with family and friends to celebrate the end of the fasting month.
For Ramadan this year, why not bring it into the classroom by doing the following activities with your students: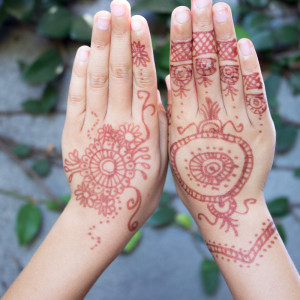 1) Design Henna Handprints
Toward the end of Ramadan, Muslim women decorate their hands with henna designs. Henna is symbolic of earth. The rich orange-red colour on the hands represents goodness.
Get your pupils to design unique henna handprints during Ramadan. They can do this on either their hands or on a sheet of paper. Display some of their work across the school to celebrate your classroom's diversity. Also, ensure students discuss in groups what they feel thankful for and what children have learned about religion this year.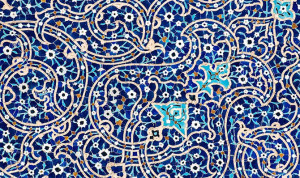 2) Decorate the classroom with Islamic Art
During Ramadan, get your classroom to flex their creative muscles by showcasing and getting students to create Islamic art. Islamic art is incredibly abstract and is full of geometric shapes and patterns. You can decorate your classroom with some brand-new designs and celebrate the holiday at the same time!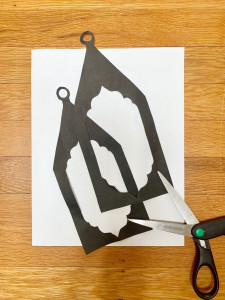 3) Create Ramadan Lanterns
A Fanous, also known as a Ramadan lantern, is displayed throughout Ramadan to decorate homes and streets. Students of any religious orientation can participate in the design of these lanterns in class. Although these lanterns are made from metal and glass, they can create a paper alternative. Click on this text for instructions on how to make a Fanous.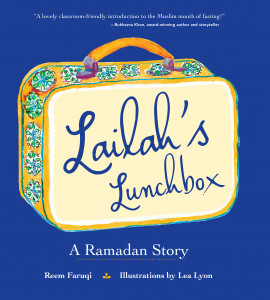 4) Read books by Muslim authors to the class
There are an array of kid-friendly books out there by Muslim authors that discuss Ramadan and what it means. SATs Companion would recommend Lailah's Lunchbox by Reem Farqui as a starting point. The book centres around Lailah, a young girl incredibly far from her home country, struggling with what her classmates will think about her fasting. Another book we recommend is It's Ramadan, Curious George by Hina Khan & H.A. Rey, in which George celebrates his first Ramadan with his friend Kareem.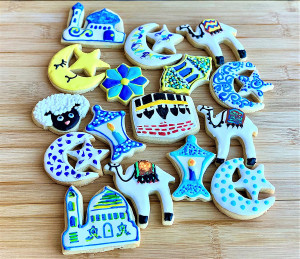 5) Have your class make Ramadan cookies

Everyone can participate in this class activity, and these sugar cookies are brilliant snacks to have once Eid (the end of Ramadan) comes around. They can be made in advance and stored for 2- 3 days. You can find several recipes online and put your spin; however, you can click here for a good one if you are stuck on what to do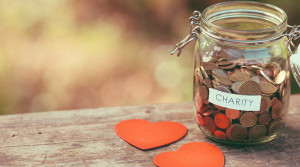 6) Make a charity jar to make giving back fun!
Keep your class busy and give a lesson on giving back to the community. Have students clean old shoe boxes or jars of contents and fill them with small amounts of change. Have them give the jar once full to their favourite charity during Ramadan and keep making more throughout the celebration.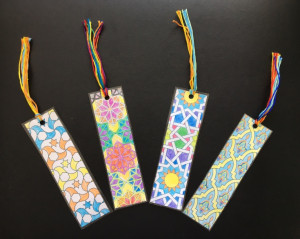 7) Create Ramadan themed bookmarks 
Reading is essential in Ramadan, whether one is reading the Quran or non-religious books. Have your class create Ramadan-themed bookmarks in groups; so they do not lose their place when reading, and encourage them to discuss their favourite books with each other!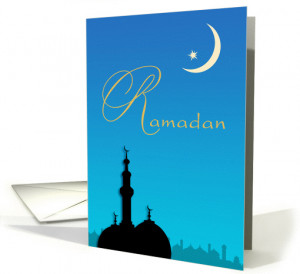 8) Make Ramadan Cards and Eid Cards and give dates to close ones
Since Ramadan and Eid are festive celebrations, you can have your class make each other feel special by designing personalised cards celebrating both holidays for their family and friends. It is optional whether they wish to include money in them. An alternative is to give them dates; they support vitality, are full of protein and are often consumed during Ramadan.
SATs Companion wishes you all a happy Ramadan and Eid al-Fitr ahead! What activities do you plan to do with your classroom this Ramadan? Comment below or message us on SATs Companion's Twitter account!