Top 10 Hopeful Quotes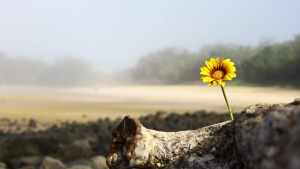 Helping young children keep a positive outlook can be a challenge. Maintaining a balance of a positive and practical mindset is important, but dismissing low emotions can negatively impact their well-being. In light of an uncertain news cycle and the upcoming SATs, we hope these hopeful quotes help inspire and bring a smile to your pupil or child's day.
1. Help
"When I was a boy and I would see scary things in the news, my mother would say to me, 'Look for the helpers. You will always find people who are helping.'" – Fred Rogers
2. Perseverance 
"Fall down seven times, stand up eight."- Japanese Proverb
3. Optimism
"Happiness can be found, even in the darkest of times, if one only remembers to turn on the light."- Albus Dumbledore
4. Hope
"Do your little bit of good where you are; it's those little bits of good put together that overwhelm the world." – Desmond Tutu
5. Awareness
"One child, one teacher, one book, one pen can change the world."- Malala Yousafzai
6. Positivity 
"You're braver than you believe and stronger than you seem, and smarter than you think."- A. A Milne
7. Possibility
"It always seems impossible until it is done."- Nelson Mandela
8. Happiness
"Life is worth living as long as there's a laugh in it."- L.M Montgomery
9. Calm
"Worry is like a rocking chair: it gives you something to do but never gets you anywhere."- Erma Bombeck
10. Friendship
"Anything is possible when you have the right people there to support you."- Misty Copeland
Looking for more helpful quotes? Visit our Top 10 Quotes for Growth Mindset post, complete with free Growth Mindset posters.
We hope SATs Companion helps strengthen your class's progress through all stages of KS2.
Want to find out more about how SATs Companion can help improve pupils' learning? Click on the blue icon to contact our team with any questions or try here to book your free in-depth demo.
Haven't signed up to SATs Companion?
All parent members have the opportunity to try out the platform for two weeks completely free, click here to get started.